MYNOV is a single sign-on solution.
Access multiple NOV applications and services with one login.
Register here
Sign in
Portable Cyberbase Drilling Simulator
The NRig simulators are included as part of our onsite/on rig training services, ensuring effective and quality hands-on training. These NRig simulators are equipped with authentic NOV control systems and new technology has enabled us to virtualize the control systems, hence compressing hardware to make them portable and still keep all the functionalities.

Features:
• Cyberbase
• Set up with rig specific control system and 3D
• NOV's comprehensive downhole model
• Multi Machine Control (MMC)
• NOVOS (NOV's (automated drilling system)
• NOV's MPD (Managed Pressure Drilling) optional
We also offer portable solution for our Amphion Drilling control systems, Knuckle Boom Cranes and Lattice Boom Cranes.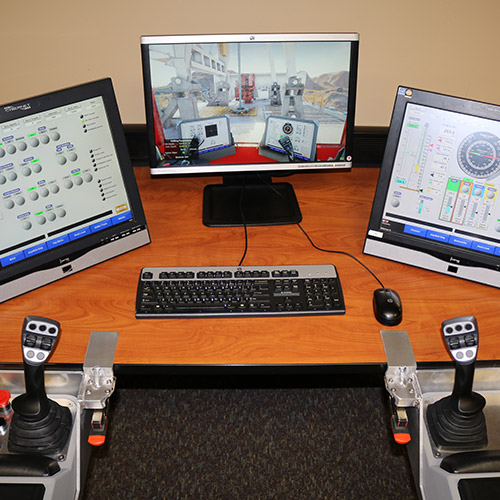 Portable Amphion Simulator
Fully authentic Amphion control software, the global travelling simulators are loaded with a variety of updated software and hardware.

New features include:
• Realistic Generation 2 Amphion joysticks.
• A variety of rig environments for different training situations
• "Single Tool" training operations
• NOVOS Process Automation System with App Vault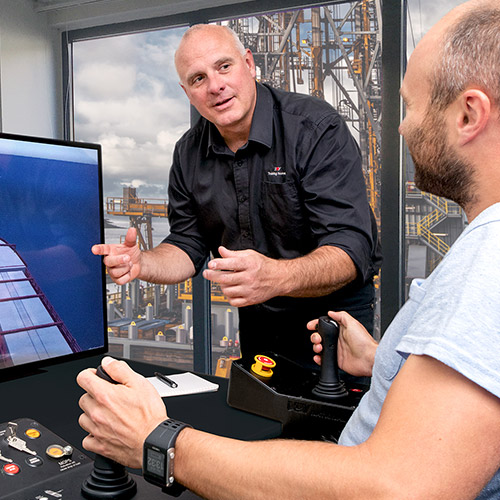 Portable Lattice Boom and Knuckle Boom Simulator
The fully authentic simulators provide users with an easy – to – transport option for replicating sealift and subsea crane operations for Lattice Boom and Knuckle cranes.